Was at my dads at the weekend and i went through iphoto on the mac.
Found some very interesting photos, there's a timeline of sorts showing me all the way back to 2004 before i fully got into the emo fashion (i already liked the music, i just had no idea what it was connected to, the term post-hardcore meant nothing to me lol)
So yea, if you've ever wondered. Here it is:
2/5/04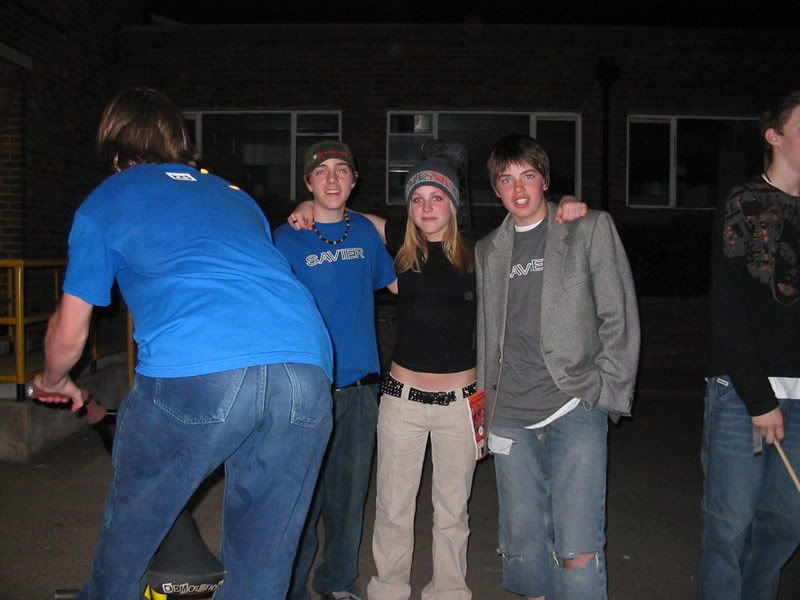 Me on the left in the savier t-shirt, must have been about 15 at this point? Was after a battle of the bands in which mine "The Captured" came second (due to the band who won being on the judging panel no less. We were your normal school rock band but we were diverging into screamy territory, we later went on to cover Taking Back Sunday & Funeral For A Friend.
24/7/04
Hippy Jump :]. First pair of skate shoes lol DC Spectres. Still skate today :D!
2/1/05
the aforementioned band. Still in a band with the front two at the moment.
www.myspace.com/edmundkemperband
23/1/05
me and a burger on the way back from 'The House' skatepark in Sheffield, which i dont like. Still rocking baggy clothes but note the Atticus t-shirt ;]
5/3/2005
Me and friend Jason in Hull, he broke my mates collar bone that day by fully taking him out haha. Note the Pink Vans
17/5/2005
Picture i took for a girl, she really brought the young-depressive emo in me.
14/9/2005
MY FIRST MYSPACE PICTURE! waheyyy haha. On my mums birthday no less.
DIDNT HAVE A DATE :/
hhhaaaaaaa.
25/1/2006
my friend Izzys (shes the small one leaning back) party, 2006 was the major year for getting into the scene. This was the year drop-dead was first around and popular and BMTH hadn't even released their first e.p. Note 'TTEOTD' (Through The Eyes Of The Dead) on my denim jacket :p.
7/3/2006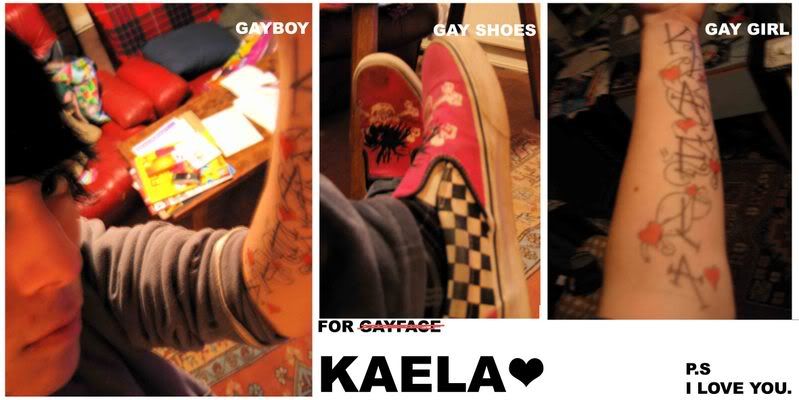 My first love. She fucking ruined me
24/4/2006
On my way to a gig at The Ringside in Hull. When they were good and everyone used to go because myspace-metal at that time was exciting. Still go there, seen some amazing bands. Knuckledust (my second ever gig), Down To Nothing, Life Long Tragedy & The Argent Dawn to name a few.
1/5/2006
ahahaha, when camo was really popular. Under 18's Welly club filled with dickhead hardcore kids, listening to Hatebreed, Throwdown etc. You know how it was
28/6/2006
My room at my dads, note the diary on top of a MCR poster on the right.
I love this picture
30/7/2006
When i first got my ears pierced :D. Stretched up to 35mm :] don't regret it at all!
31/10/2006
When Nike was really popular. I like this picture :]
26/11/2006
With my deathcore band (still around today) at Pocklington youth club.
Note upturned hat with A.F.B written on haha
www.myspace.com/edmundkemperband - check us out, our old demo is up for download ;]
15/12/2006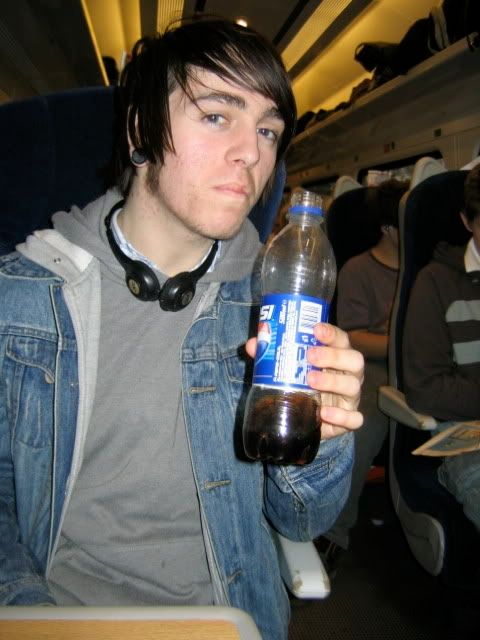 On the way back from London in year 12 with my art course. Fun Times!
24/12/2006
The last picture :].
So, yea! there we go haha.
Don't really listen to much deathcore anymore, no-one i know does. We got bored of it, realised it was shit and moved on to heavier things & real death-metal.
Still an emotional fuck, but i'm an art student so it's alright i'm meant to be.
x